Published on Fri, 2018-01-26 12:42
Date:
Sun, 2018-02-18

11:00

to

14:00
Location:
Clarice Smith Performing Arts Center
University of Maryland College Park
8270 Alumni Dr
College Park, MD 20742
Description: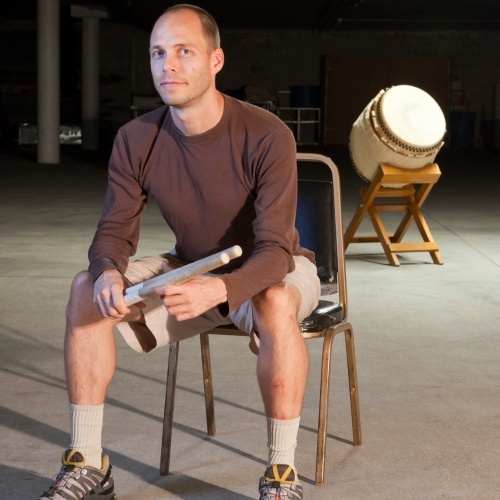 Kris Bergstrom has written groundbreaking pieces like "Gengakki", "Jack Bazaar", and "Radiddlepa" but considers himself an "uncertain composer".  In this 2-hour lecture/demonstration, Bergstrom guides participants through the techniques that have helped him overcome his fears of composition and choreography to find compelling creations, with hands-on composition exercises to reveal practical details.
Set List:
welcome
- introductions: name, favorite thing you've made
- initial questions
-- favorite and least-favorite taiko pieces (or moments)
-- what does the act of "composition" look like?
approach 1: "literal composition"
- exercise: converting "Mark" into music
approach 2: "exploration"
- tone exercise: edge vs center
- rhythm exercise: the joy of expectation
approach 3: "deconstruction"
- exercise: "trap"-style rhythm, borrowing the bass part
Q/A
clean and close
Wrap up:
Inspired ideas from the participants, any number of which could be whole song sections.
Insightful questions.
What would be a good 1-minute ender to a composition workshop?