Published on Sun, 2018-06-10 21:34
Date:
Sat, 2018-08-11

19:00

to

21:00
Location:
Shorewood High School Performing Arts Center
Shorewood, WA
Description:
Founding members, Tyrone and Garrett Nakawatase and Max Honkawa invite you to celebrate the 15th anniversary of the formation of Inochi Taiko.  

We are excited to host our special guest performers and trend setters in the North American Taiko scene: Julia Asano, Kris Bergstrom and Yuta Kato from Asano Taiko US in Los Angeles, California.    

Current Inochi taiko members include: Garrett Nakawatase, Tyrone Nakawtase Jason Kopec, Lauryn Takisaki, Emily Lau, Brianna Ishihara, Elias Chanteloup, Souma Yabuki (intern), and Kayla Butler (intern).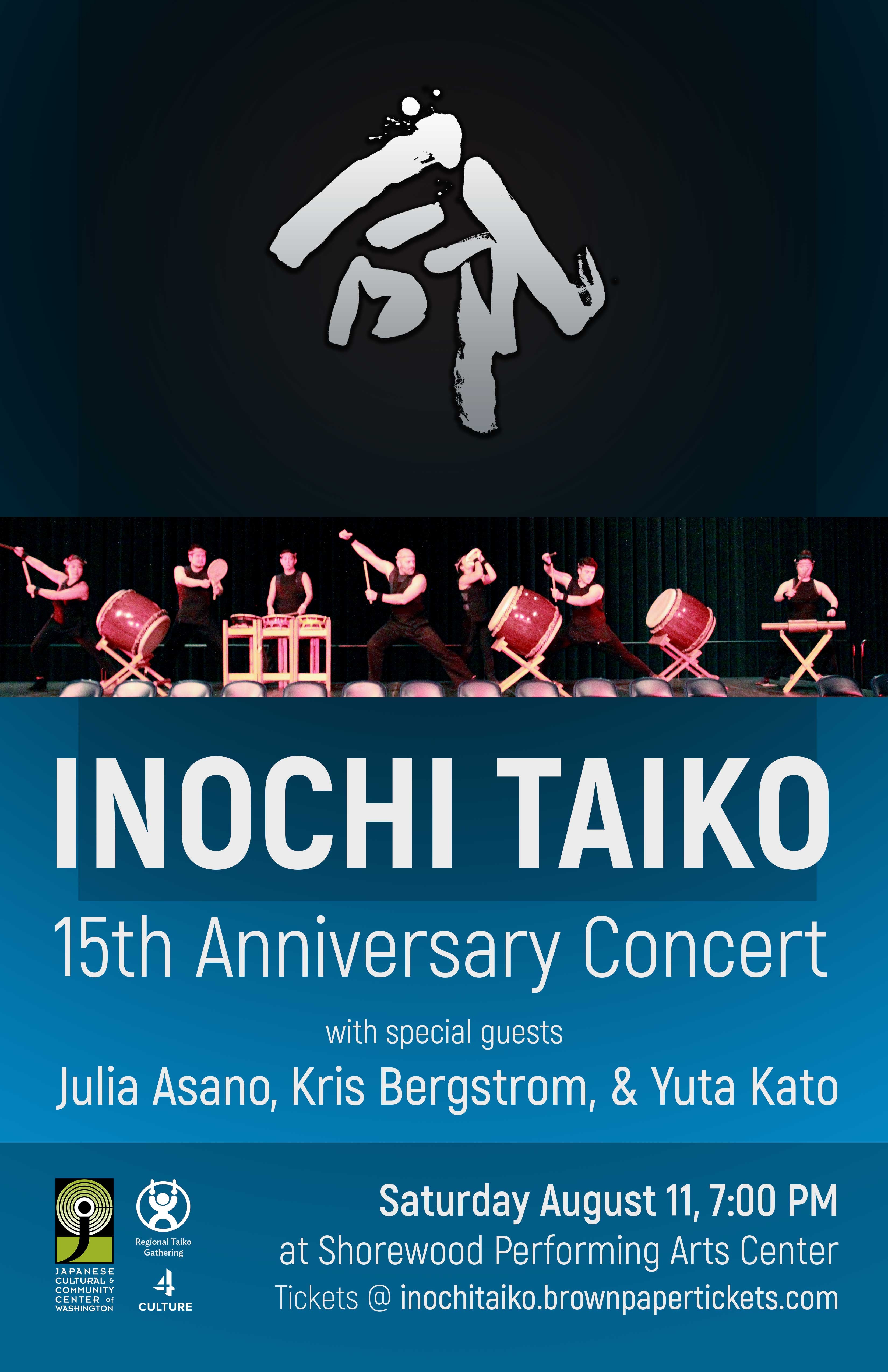 Set List:
Rei
Radiddlepa
SugAmen
Hachijo / Miyake
KLarc / Jack Bazaar