Published on Mon, 2017-05-29 13:20
Date:
Sat, 2017-05-27

09:45

to

11:30
Location:
UCLA campus, Ackerman Bruin Reception Room
 
Description:
prep
- ki-pad
- email sign-up sheet
- speaker and inspiring tracks
welcome
"Move!" concept
exercise / dance class
growth through exposure to varied movements / rhythms
fast-paced but open to all levels
warmup / naname-relevant workout
full-body check-in
arm swings (simple -> advanced)
legs (squats, hops)
abs (bicycle, side-to-side, feet claps, out/in)
jumping jacks (normal, feet in 3)
learn phrase
(see notation and LATI class video)
jam
- relation to "drop"
Q/A and closing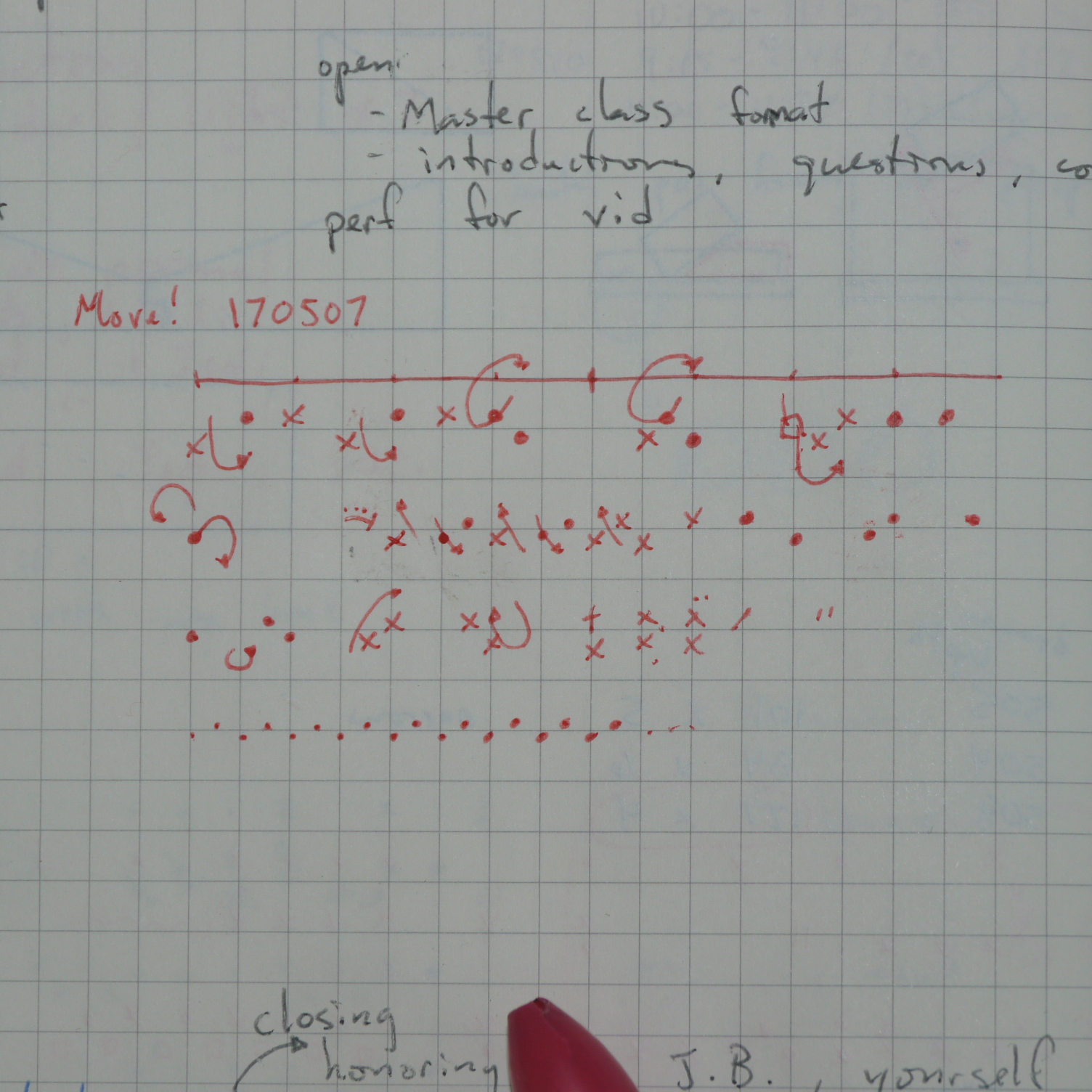 Wrap up:
Was very pleased with these workshops, especially the second.  Am trying recently to provide actual musical/choreographic experiences in workshops and classes, rather than just an informational/intellectual experience and I think these workshops achieved this.  Having participants solo multiple times throughout the workshop made them more able to have fun at the very end.
Great energy from the participants.  Thanks to them for the fun!