Published on Mon, 2017-12-25 20:31
Date:
Sat, 2018-02-10

10:00

to

12:30
Description:
How is taiko movement created?  Do we begin with the rhythm and add movements, or the other way around?  This workshop teaches a selection of advanced naname movements plus the concepts that underlie them.

Target audience: all levels
Performance vs discussion: performance
Students should bring: nagado bachi (preferably medium-weight i.e. maple), earplugs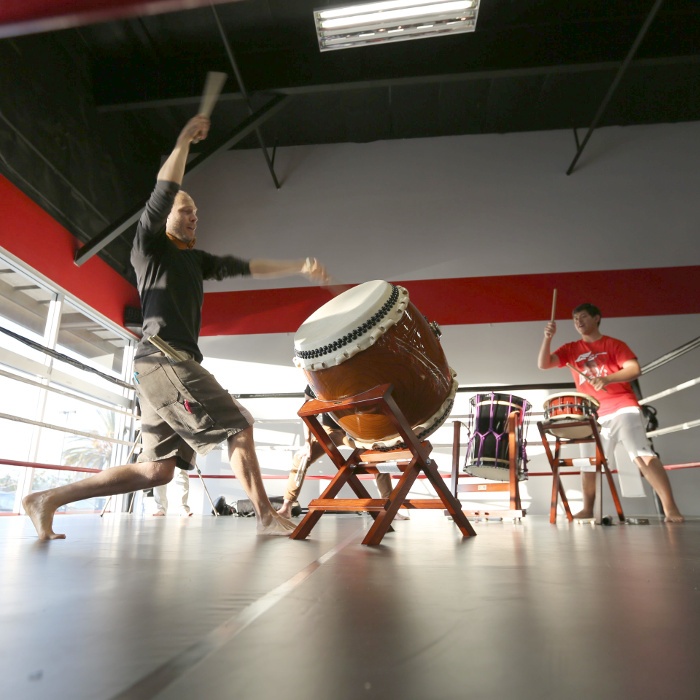 Set List:
welcome
- introductions: name, something graceful
movement first
- learn Cronkite AABBA
- aside: show "scaffolding" procedure
- "relevance spectrum" concept
- create
- Cronkite demo
rhythm first
- learn Tribeca (simplified R)
- create
- Tribeca / Karc demo
break
one hand moves while other hits
- learn R arm swing pattern options
- demo improv
Q/A
Wrap up:
Really fun, enthusiastic group.  Felt good about my teaching but left myself a bit rushed at the end.