Published on Fri, 2018-04-13 05:00
Date:
Thu, 2018-04-12

15:30

to

16:30
Location:
Kauai Veterans' Center
3215 Kapule Hwy
Lihue, HI 96766
Description:
welcome
- introductions
warmup (copycat)
shime grip and strike fundamentals
multi-drum "pushes" and "leads"
breaking down a challenge
- the hands can physically handle it
- the brain needs gentle convincing (tiny step by tiny step)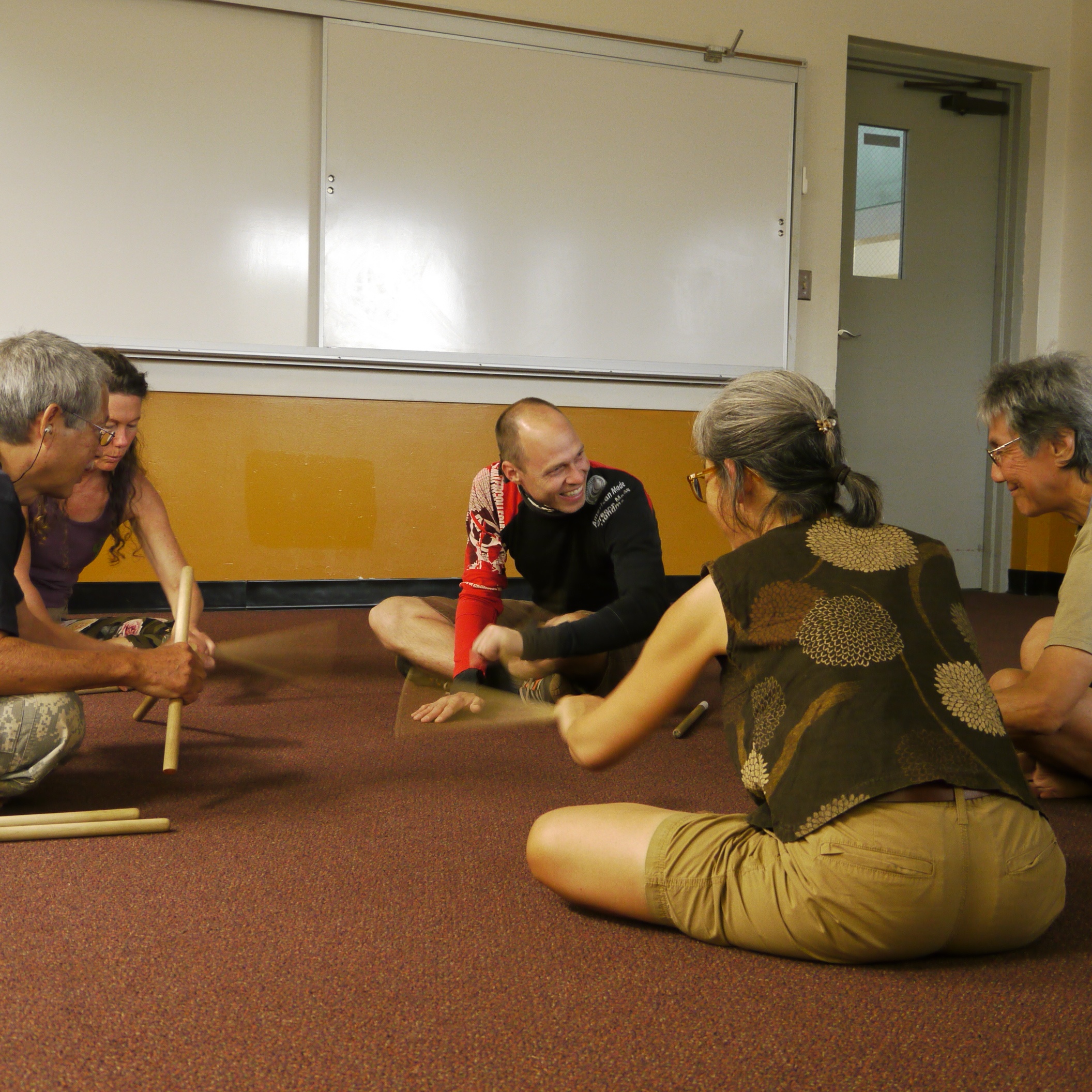 Wrap up:
Enthusiastic, curious players.  Felt the overview of a step-by-step approach to tacking a rhythm might have the most impact convincing these players they're not limited by age.  Hope the hurried mix of strike fundamentals and multi-drum techniques proves useful too.
Additional info
- Youtube search for "drum strike technique"
- Thoughts on Practice essay