A contemporary bridge to our rhythmic roots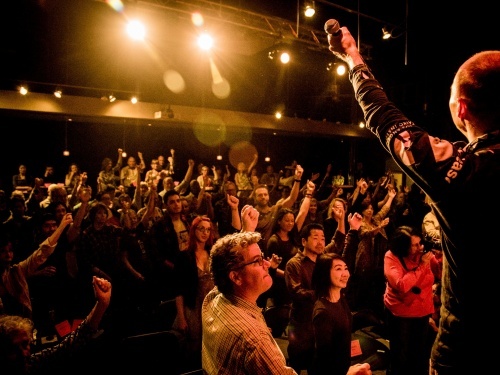 Arugakki is a collective of taiko artists, musicians, and dancers surrounding Los Angeles-based performer and composer, Kristofer Bergstrom, and the hub for adventurous taiko in southern California, Los Angeles Taiko Institute.  Arugakki's performances take diverse forms, from participatory mochi-making theater parties to bicycle-powered, roving taiko concerts.  Arugakki's percussive, uplifting music fuels engagement and celebration.  Arugakki's music is the defiantly contemporary, southern-California version of a traditional concept: rhythm as integral part of art and culture.
Arugakki: mochi-pounding and taiko performances
Arugakki's rice-pounding and taiko performances utilize the Japanese mochi-making ceremony as a vessel for music, culture, food, and fun.  Incorporating audience participation and rocking music, the performances culminate in fresh mochi for 250 participants.  Educational outreach programs range from artist-in-residencies to one-time assembly performances and provide hands-on taiko training and explanations of the cultural context of Japanese rice-pounding.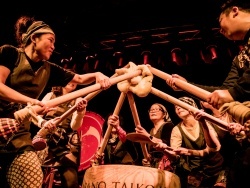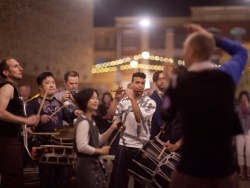 Arugakki: roving taiko concerts
A set of custom-welded bicycle trailers enables Arugakki to participate carbon-free in street fairs and protest/demonstrations.  Arugakki was commissioned by the LA Philharmonic to cpmpose site-specific music for the upcoming September 2018 "Celebrate LA" CicLAvia.