Published on Sun, 2012-07-01 07:00
[Originally posted at OnEnsemble.org as "Recent book reviews — July 2012"]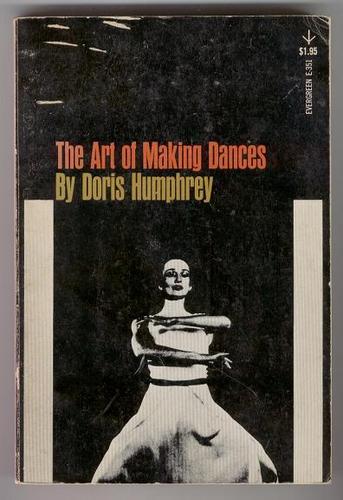 The Art of Making Dances
Doris Humphrey
pub. 1959, 189p
source: LAPL
Published posthumously, The Art of Making Dances details Doris Humphrey's approach to choreography. The bulk of the book is dedicated to "The Craft", with chapters on Design, Dynamics, Rhythm, Motivation and Gesture, etc. I enjoyed all of them, each with ideas applicable to taiko choreography. The book ends with a satisfying choreography Check List and a delightful conclusion about the current state (1959) of modern dance and the future. It was remarkable to read the conclusion (quoted below) from the perspective of taiko in the 21st century.
The Art of Making Dances is full of fantastic quotes and well worth reading for the aspiring choreographer.
The many choreographic failures I have seen are due to a variety of complex causes; one of them, insensitivity to people, is the frequent villain.
The choreographer who has a mind full of pungent, vivid or poetic language which he can use to convey his intentions is going to be much more inspiring and secure better co-operation from his dancers than the inarticulate one, who goes in for half sentences finished with a vague gesture.
Ideas have changed. Dying no longer seems so beautiful, and living more desirable. Still, the point to remember is that the subject per se was not important, except that it happened to be surrounded with supremely significant symbolism.
Just self-expression, provided that can be had at all, is certainly not acceptable. So to would-be choreographers I say: Look to see how far you have been inoculated with modern forms. If you are completely satisfied with the key shapes of our time, do not seek to compose. Human movements are not made of building blocks, nor with the right angle and the fact.
The four elements of dance movement are, therefore, design, dynamics, rhythm and motivation.
I think of design in general as falling into two major categories, symmetrical and asymmetrical, each of which may be of two kinds, oppositional or successional.
The closer the opposition comes to a right angle, the more power is suggested.
Even in the simple problem at hand — that of relating one figure to another in static design — the constant temptation is to overdo; I hear myself saying, "Too much," "Too many lines," "Eliminate half of it," over and over.
For a vivid example of the subhuman origin of the phrase in both movement and sound, consider the cat fight — the ranges of pitch from pianissimo to forte, the climaxes, the growls, the spits, the yowls, all begun and ended on a breath! This is accompanied by lashes of the tail during the crescendo, slow stalks during the diminuendo, and then that fearful rush pretessimo with everything blazing at once. What a climax and what phrasing!
Dancers are often afraid to stop moving for fear of not being exciting. Actually the opposite is true … "Don't just do something, stand there!"
The student may often err in judgement as to the right length of one of these phrases when he is performing his own work, but the eyes of those who watch have a positively uncanny accuracy in this matter. There is usually a hundred per cent agreement as to whether it is too long or too short, and students can safely be trusted to tell each other.
… today's notions of what to dance about rarely fall into the pattern of the queen and her obsequious courtiers, unless historical material is used. The interrelationship of forces and people in dance reflects the democratic ways of thinking, and is not only almost inescapable but imperative if we are to dance with the times.
A curious result of these (small group) studies occurs so often that one comes to expect it: They will all be static. Somehow, thinking about relationships stops the students from moving in space, in spite of the fact that their studies are full of ground-covering movement.
… circular movement in general cannot be made to look sharp, because the very nature of the curve is smooth and continuous.
For my part I find this such a handicap (lack of a sense of rhythm), and so disrupting and exasperating to deal with, that I cannot make use of arhythmic people in my compositions.
I insist from the beginning of class work, and with professional dancers, too, that movement should be supported by a purpose, even that no move be made until a reason, simple as it may be, demands it.
Students should… become aware of the power of the small movement. They are all too prone to exercise vast energy in the use of the whole body, and never think of isolating various parts of it for expressive purposes.
Symmetry is lifeless
Two-dimensional design is lifeless
The eye is faster than the ear
Movement looks slower and weaker on the stage
All dances are too long
A good ending is forty per cent of the dance
Monotony is fatal; look for contrasts
Don't be a slave to, or a mutilator of, the music
Listen to qualified advice; don't be arrogant
Don't intellectualize; motivate movement
Don't leave the ending to the end
Where are we?

It can be stated as a fact that the dance, in all its branches, has prospered and spread in the first sixty years of the twentieth century with unprecedented vitality. Not even in the early civilizations of Greece, Rome, Egypt, were there so many people involved; so much variety offered at all levels of recreation, entertainment and ritual…; such prodigious systems of technique developed; such added depth and scope. It is a lucky accident and a proud thing to have been born into this great flowering. But before we congratulate ourselves unduly, let us consider where the emphasis lies in this spectacular recrudescence, and how this burgeoning compares to similar thrusts among the other arts. Is the art of the dance really doing so well?

… how is the art of dance really faring? I submit that, on the whole, it is reactionary. The ballet, which carries the banner for the art, and the ethnic dance are admirable storehouses for the masterpieces of the past, a vast museum delightful to visit… Ballet choreographers are sometimes influenced by new ideas. Fokine put Isadora's skips and her soft arms in his dances; "modern" hands and percussive movements appear; even subject matter occasionally comes up to date. There are infusions of jazz, too, which give ballet a contemporary, if juvenile, flavor. But this hardly seems convincing to one observer; it's more like a montage put together with bits of this and that, amusing and ingenious, but without a point of view building from the ground up. …

In the long run, audiences answer all questions…

… For hundreds of years they have been conditioned to think that dance is synonymous with pleasure. … Dance is for wooing, dance is for social fun, dance is to delight the eye and excite the senses. …

Suddenly dancers decided not to be pretty or graceful or romantic, and said, in their movements, "We belong to the twentieth century; we have something to reveal about it in the light of contemporary experience; the dance is an art with fully as much scope as literature and can tell about modern man as authors and poets do. We refuse to be confined to romance and beauty." That this was a shattering and repugnant experience to audiences proves to me that the dance had been existing in such an unrealistic never-never land for so long that people had lost the sense of true evaluation. They were accustomed to savoring the dance like a sweet at the end of a meal, but when it insisted on being pungent or salty or even sour, this was met by loud cries of disapproval. …

And so the final question is, can we complacently consider that the art of the dance is doing as well as it can? I repeat that I consider the ideals and techniques of the nineteenth century to have been preserved like wax flowers into the twentieth, and that the dance is perversely being made to look like grandmother's collection of china dolls, her camellias under glass and her other charming little keepsakes. The hectic efforts in some quarters to jazz it up and make it faster, bigger, brighter, just make grandmother and her toys look a little silly and pathetic. One is embarrassed to see her stripped to the skin and wearing false eyelashes.

I think all the branches of the proliferating tree should be examined with the heart, brains and conscience of the caretakers, and this includes the public, the choreographers, the business management, the dancers, students, teachers, government officials — in short, everybody who has even a passing interest in the art. And if these people — individually, collectively, or both — refuse to grow up, think in the present and make of the dance a living a thing, our times are going to seem to history like a prolonged infancy, or a twiddling of nineteenth-century toes while the present turns to ashes.