Published on Fri, 2011-04-01 09:16
[Originally posted at OnEnsemble.org as "Recent book reviews – March 2011"]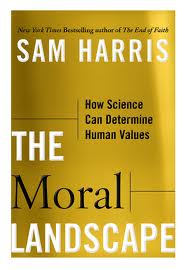 The Moral Landscape – How Science Can Determine Human Values
Sam Harris
pub. 2010, 291p
source: LAPL
This is a refreshing perspective on the roots and purpose of morality through a scientific and athiest lens. Harris makes the case that morality is an evolved, logical aspect of the human species, and that there are universal moral concepts that apply across cultures. I have long doubted that I am "multi-cultural" at heart. I have never been convinced by the "cultural tradition" defense of practices like female circumcision, forced wearing of the burqa, or carte-blanche rejection of vaccines. Can these practices truly lead to greater human happiness? The Moral Landscape says "no", and provides an empowering approach to thinking about, and improving, our morality.
Moral relativism is clearly an attempt to pay intellectual reparations for the crimes of Western colonialism, ethnocentrism, and racism. This is, I think, the only charitable thing to be said about it.
Despite our attachment to notions of free will, most of us know that disorders of the brain can trump the best intentions of the mind. This shift in understanding represents progress toward a deeper, more consistent, and more compassionate view of our common humanity–and we should note that this is progress away from religious metaphysics. It seems to me that few concepts have offered greater scope for human cruelty than the idea of an immortal soul that stands independent of all material influences, ranging from genes to economic systems.
Whether morality becomes a proper branch of science is not really the point. Is economics a true science yet? Judging from recent events, it wouldn't appear so. Perhaps a deep understanding of economics will always elude us. But does anyone doubt that there are better and worse ways to structure an economy? Would any educated person consider it a form of bigotry to criticize another society's response to a banking crisis? Imagine how terrifying it would be if great numbers of smart people became convinced that all efforts to prevent a global financial catastrophe must be either equally valid or equally nonsensical in principle. And yet this is precisely where we stand on the most important questions in human life.