Published on Sun, 2012-07-01 07:00
[Originally posted at OnEnsemble.org as "Recent book reviews — July 2012"]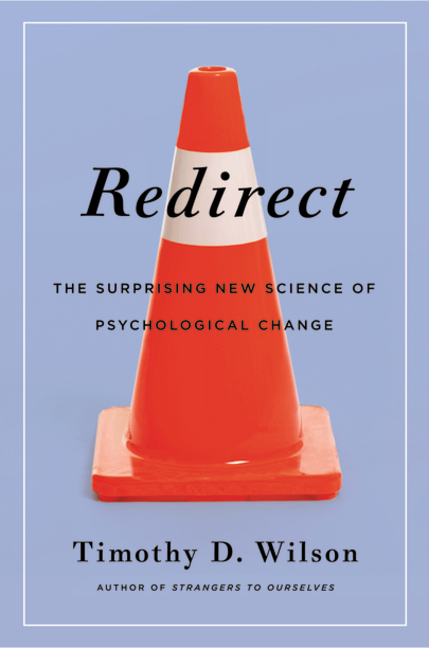 Redirect: The Surprising New Science of Psychological Change
Timothy Wilson
pub. 2011, 278p
source: LAPL
Redirect is a fascinating look at the power of "story editing", or controlling one's self-narrative. Wilson explains shocking successes and failures of psychological intervention, including how a simple at-home writing exercise is more effective at treating PTSD than Critical Incident Stress Debriefing treatment with a trained counselor, and why the very-well-intentioned D.A.R.E. school drug-abuse program isn't effective. The key take-away for me was the idea of pushing my students' self-narratives in positive directions, and saving them from the downward spiral that can result from negative self-image. A great read!
In short, when it comes to evaluating the effectiveness of an intervention, I advocate a "don't ask, can't tell" policy — researchers should not assess the impact of a program by asking people how much they benefited from it. Human beings simply are not very accurate at assessing the causes of their own feelings, attitudes, and behavior.
Instead of writing about something you are grateful for, like a career breakthrough, try writing about all the ways that that good thing might not have occurred.
The Pennebaker Writing Exercise: Is there something in your life that you are particularly worried or upset about right now? … Find a quiet, private place to write. Commit to writing about your problem for at least fifteen minutes a day for three or four consecutive days — ideally at the end of the day — and write without interruption each time… more specific instructions on James Pennebaker's Web page: http://homepage.psy.utexas.edu/homepage/Faculty/Pennebaker/Home2000/WritingandHealth.html.
… rewards can undermine kids' intrinsic interest in an activity by convincing them that they are doing it for the reward and not because the task is enjoyable in and of itself. … the minimal sufficiency principle. If the goal is to get kids to internalize desired attitudes and values, then parents should use threats and rewards that are minimally sufficient to get kids to do the desired behaviours, but not so strong that the kids view the threats or rewards as the reason they are acting that way.
"You are such a helpful child…" There is one more straightforward way to get kids to internalize desired values, one that uses the story-prompting approach: simply providing kids with the right label for their behavior.
As tempting as it is to praise our children's outstanding talents — after all, we want to think of them as gifted — doing so can convey exactly the wrong message. … it is harmful to label your kids' successes in ways that imply a fixed mindset ("You are such a talented athlete!"). Better to label them in ways that imply a growth mindset ("Your practice really paid off!").
If your kids go to one of the 75 percent of schools that has adopted the D.A.R.E. program, you might contact your school administrators and ask politely, "Why are you using a program that doesn't work, when you could easily be using a program that does?" … (http://www.lifeskillstraining.com/).
The only thing the researchers varied was the instructions they gave to participants. Some were randomly assigned to receive the instructions in the manual for the test, which uses the word "test" in several places and describes it as a "measure of observation and clear thinking." Another group was randomly assigned to receive instructions that described the Raven's APM as an IQ test. "Like the SAT and ACT," these participants learned, "this test is frequently used to measure individuals' intelligence and ability." A final group was randomly assigned to receive instructions that said, "The task you will be working on is a series of puzzles." The word "puzzles" was used repeatedly, and neither the word "test" nor "intelligence" was ever used. …

Well it turns out it does matter, and it matters a lot, at least to one group of people: African Americans. As seen in the figure opposite, when the test was described as a measure of IQ, the standard achievement gap was evident: whites outperformed blacks, to about the same extent as is typically found on other measures of intelligence and achievement. … But look what happened when the test was described as a set of puzzles… the African American students did slightly better than white students. … What was going on is an important phenomenon called stereotype threat… a psychological state that people experience when they feel they are at risk of confirming a negative stereotype about a group to which they belong.
Imagine that you are an African American seventh grader who has experienced repeated stereotype threat throughout your school career. Unlike the white kids in your class, you have a lot to worry about when taking tests or writing papers, namely, that you will confirm a negative stereotype about your group. As we've seen, stereotype threat takes a serious toll, both psychologically and physically, and lowers the performance of people who experience it. But what if we remind you that there are other parts of your life that are important to you and that you value? … Cohen and colleagues' writing exercise was designed to … allow the students to self-affirm treasured nonacademic values, such as their love for their families or their religion. … The study was a spectacular success.