Published on Mon, 2012-06-04 23:13
[Originally posted at OnEnsemble.org as "Recent book reviews — June 2012"]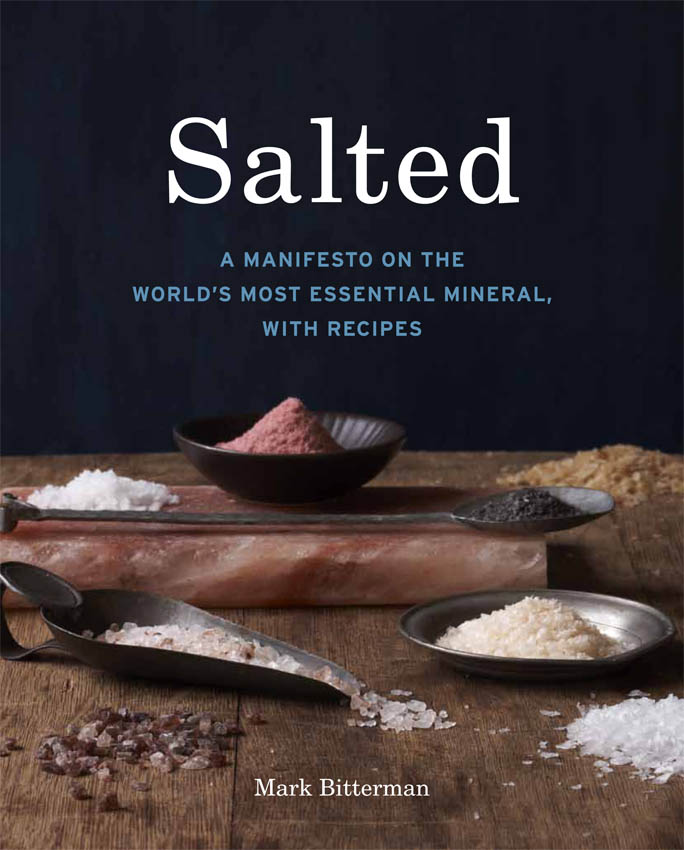 Salted – A manifesto on the world's most essential mineral, with recipes
Mark Bitterman
pub. 2010, 312p
source: LAPL
Is $20/lb artisanal salt better than Morton's? After reading this book and testing a variety of salts, my answer is yes, but not because of taste.
Salted is a beautiful book packed with information about the world's salts, from modern industrial production to hand-harvested, centuries-old craft. The section on France's sel gris and fleur de sel is so harmonious and romantic, I want to buy from Guerande independent producers just to support that lifestyle. And I'm so pleased to now understand how a salt's moisture content can distinguish its use. Moisture content determines how quickly the salt will absorb water. You can use a dry salt to pull water (and bitterness) from eggplant before cooking, for example, whereas a high-moisture salt might be better for finishing a tomato. The high-moisture salt crystals will remain intact on the wet fruit, rather than pulling moisture from the tomato, dissolving and running away. Aha!
The book includes reviews of specific salts, using adjectives like "savory", "rich", "acrid", and "faintly sweet". Unfortunately, the book is weakest when it talks about flavor. I hoped artisanal salt would be different from industrial salt the way high-end soy sauce is different from Kikoman. Hiro and I purchased an assortment of salts (two sel gris, two fleur de sel, one flake, and two unconventional salts) and did some taste-testing alongside standard Trader Joe's sea salt, Morton's, and some random Japanese salt we had in the cupboard. Flavor-wise, they were identical: salty and delicious. Crystal shape and moisture content were the distinguishing characteristics, discrediting the book's high-vaulted descriptions. Many of the book's recipes and salt-pairing suggestions have an ostentatious, gourmet flare — "Best with: shrimp and snapper satay, Balinese smoked duck…" — and the author reveals an appreciation for foie gras and other ridiculously short-sighted foods that undermines the book's deeper know-where-your-food-comes-from message.
These problems aside, Salted taught me much about a critical element of my food. My purchasing habits have changed to support artisanal craftspeople and my use of salt has deepened with the understanding of crystal shape and moisture content. I loved the gentle crunch of flake salt on my beets tonight!