Published on Tue, 2015-03-03 10:00
[Originally posted at OnEnsemble.org as "Recent book reviews – February 2015"]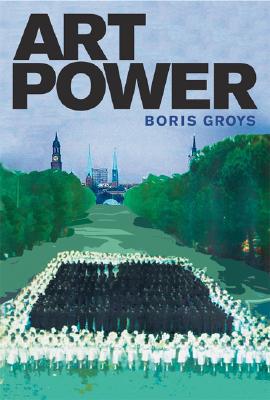 Art Power
Boris Groys
pub. 2008, 187p
source: LAPL
I thoroughly enjoyed the introduction and first few chapters, but grew weary about halfway into the book. The essays seemed to grow more specific in scope, to the point they no longer felt relevant to my questions of music and fashion. I like Groys' writing, however, and will try other books.
Modern art operated not only as a machine of inclusion of everything that was not regarded as art before its emergence but also as a machine of exclusion of everything that imitated already existing art patterns in a naive, unreflective, unsophisticated — nonpolemical — manner… The field of modern art is not a pluralistic field but a field strictly structured according to the logic of contradiction.
But the equality of all visual forms and media in terms of their aesthetic value does not mean an erasure of all differences between good art and bad art. Quite the opposite is the case. Good art is precisely that practice which aims at confirmation of this equality. And such a confirmation is necessary because formal aesthetic equality does not secure the factual equality of forms and media in terms of their production and distribution. One might say that today's art operates in the gap between the formal equality of all art forms and their factual inequality.
… Fischli and Weiss exhibit objects that look very much like readymades… In fact, these objects are not "real" readymades, but simulations: they are carved from polyurethane — a lightweight plastic material — but they are carved with such precision (a fine Swiss precision) that if you see them in a museum, in the context of an exhibition, you would have great difficulty distinguishing between the objects made by Fischli and Weiss and real readymades. … you could take them in your hand and weigh them… [but this] experience would be impossible in a museum since it is forbidden to touch exhibited objects. … In this sense we can say that it is the police that … guarantee the opposition between art and non-art — the police who are not yet aware of the end of art history.
One could say that today's art audience increasingly encounters art documentation, which provides information about the artwork itself, be it art project or art action, but which in doing so only confirms the absence of the artwork.