Published on Tue, 2010-05-04 07:00
[Originally posted at OnEnsemble.org as "Recent book reviews – May 2010"]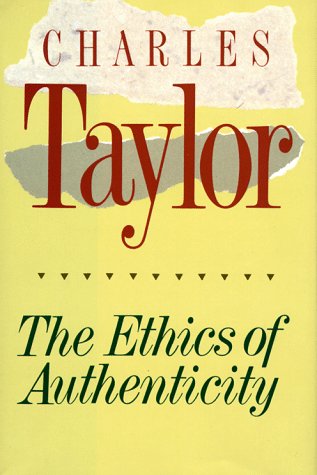 The Ethics of Authenticity
Charles Taylor
pub. 1992, 142p
source: LAPL
I'm embarrassed to say that I only read the first chapter of this book.  The description on the jacket is compelling:
"At the heart of the modern malaise… is the notion of authenticity, of self-fulfilment, which seems to render ineffective the whole tradition of common values and social commitment.  Though Taylor recognizes the dangers associated with modernity's drive toward self realization, he is not as quick as others to dismiss it.  He calls for a freeze on cultural pessimism."
As a white male, relatively-wealthy, self-employed taiko player, I undoubtedly live a privileged life.  With all the freedom I have, I feel a lot of pressure to live responsibly, and this book seemed to touch on relevant principles.  Unfortunately, the three "malaises about modernity" that the book tackles are not worries I share personally.  "The first fear is about what we might call a loss of meaning, the fading of moral horizons."  I have the opposite sensibility; that the world is more peaceful and caring than it has ever been.  "The second concerns the eclipse of ends, in face of rampant instrumental reason… for instance, the ways the demands of economic growth are used to justify very unequal distributions of wealth and income…"  I don't believe that reason leads to a justification of inequality.  I think I have rational reasons to believe that inequality is not in my own interest.  "And the third is about a loss of freedom."  I feel like I have tremendous freedom, especially considering how far I am allowed to stray from societal norms.
With a small stack of books eagerly awaiting me, I couldn't muster the motivation to finish the book.