Published on Sat, 2016-03-19 09:34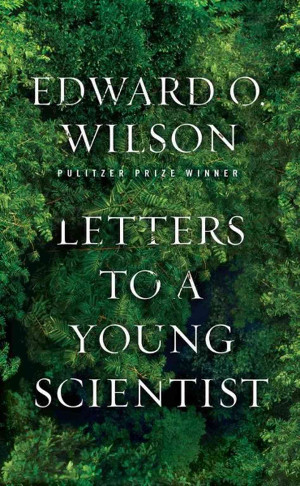 Letters to a Young Scientist
Edward O. Wilson
pub. 2013, 353p
source: LAPL
My practice of taiko often feels to me like the work of a researcher.  I have an idea that seems novel (hypothesis), I explore that idea through practice (research), and I try to produce some rhythm or movement that embodies the result (publishing).  This connection to science made me think I might find inspiration in Letters to a Young Scientist.  I was wrong... but I'm not quite sure why.
As I read Wilson's recommendations to aspiring scientists, I indeed found relevant recommendations.  "...accomplishments along the frontier and the final eureka moment are acheived more by entrepreneurship and hard work than native intelligence."  "Commitment to a subject implies sustained hard work."  "...by far the greatest proportion of moral decisions you will be required to make is in your relationships with other scientists."  These were exactly the kinds of corellaries between music and science I expected.
Despite the obvious connections and the occasional bit of good advice, however, I was uninspired by the book.  Something about Wilson's approach to the world feels different than mine.  Though he is clearly open-minded, curious, and thoughtful, and I want to mimic these things, I feel a bit of patriarchy or "conquering" when I read Wilson's exploits.  Perhaps it is my CO2 reduction plan.  Unlike Wilson, I wouldn't travel the world exploring insects simply because I'm not confident my positive contributions would outweigh my negative CO2 production.  My vegetarianism makes me uncomfortable with testing on insects; an illogical stance considering the great good Wilson has done for the protection of species through scientific understanding.
So while I revere and appreciate Wilson's great work as a scientist, and overall I enjoyed this quick read, the essays did not provide the kind of inspiration I was seeking.