Published on Sat, 2015-01-17 09:39
[Originally posted at OnEnsemble.org as "Recent book reviews – January 2015"]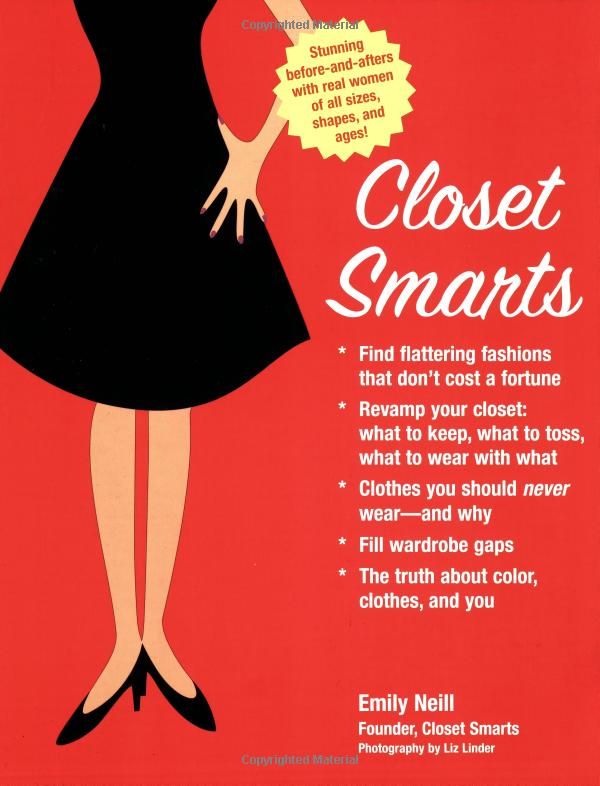 Closet Smarts
Emily Neill
pub. 2006, 192p
source: LAPL
I picked this up at the library to get a sense of women's concerns regarding everyday fashion. Fashion can be both oppressive and empowering. The constant pressure for women to be beautiful and the barrage of the evaluating gaze (from both men and other women) is enough to make even the most quintessentially model-figured women self-conscious. At the same time, most women embrace fashion and enjoy the use of clothing as self-expression. I try to take the pulse of where individuals fall on this spectrum. Closet Smarts is empowering, but not perfect.
First, the good things. The book uses realistic female figures, with models representative of the American public. The women are presented respectfully and unashamedly in underwear shots, and the before and after photos are honest (no lighting or hairstyle changes, for example). The book says essentially, "Here are a series of tricks for choosing fashion that work with the body you have." That's a big step up from the images glanced on a magazine shelf or the internet porn site whose one-in-a-million figures become the one form of beauty. And the clothes are undoubtedly flattering.
At a deeper level, however, remains an image of "ideal beauty" that I find uninspired. While it is a more realistic and multi-faceted image ("curves are a thing of beauty", "every body is different"), it is essentially the same message: how you look matters. The takeaway is therefore, "how to deal with your body's inadequacy". This is absolutely practical, and I would thoroughly recommend this book to a woman struggling to cope with fashion and her body. But for a young girl, I would choose something that more fundamentally revolts against the objectification of women and the inadequacy-inducing image of ideal beauty. I would choose images of task-specific clothes, clothes that are "designed for doing" and that present women as active, effective people.