Published on Wed, 2012-11-28 08:01
[Originally posted at OnEnsemble.org as "Recent book reviews — November 2012"]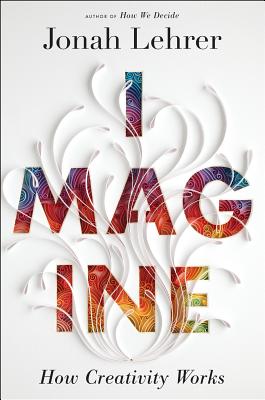 Imagine — How Creativity Works
Jonah Lehrer
pub. 2012, 279p
source: LAPL
What happens next is the stumped phase of creativity. Not surprisingly, this phase isn't very much fun. In the CRA study, for instance, subjects quickly got frustrated by their inability to find the necessary word. They complained to the scientists about the difficulty of the problems and threatened to quit the experiment. But these negative feelings are actually an essential part of the process because they signal that it's time to try a new search strategy. … Because we feel frustrated, we start to look at problems from a new perspective.
"The point is that it's not enough to just daydream," Schooler says. "Letting your mind drift off is the easy part. The hard part is maintaining enough awareness so that even when you start to daydream you can interrupt yourself and notice a creative thought."
They recruited six hundred subjects, most of them undergraduates, and had them perform a variety of basic cognitive tests displayed against red, blue, or neutral backgrounds. … The differences were striking. When people took tests in the red condition, they were much better at skills that required accuracy and attention to detail… The color blue, however, carried a completely different set of psychological benefits. … they did far better on those requiring some imagination, such as coming up with creative uses for a brick or designing a children's toy out of simple geometric shapes. In fact, subjects in the blue condition generated twice as many creative outputs as did subjects in the red condition.
As Nietzsche observed… "All great artists and thinkers are great workers, indefatigable not only in inventing, but also in rejecting, sifting, transforming, ordering."
… we can continue to innovate for our entire careers as long as we work to maintain the perspective of the outsider.
When the Q [the level of "closeness" of the creators involved] was low, or less than 1.7, the musicals were much more likely to fail. … However when the Q was too high (above 3.2) the work also suffered.
"Well, what's our most important function? It's the interaction of our employees. That's why Steve [Jobs] put a big empty space there. He wanted to create an open area for people to always be talking to each other."