Published on Tue, 2012-04-10 07:00
[Originally posted at OnEnsemble.org as "Recent book reviews — April 2012"]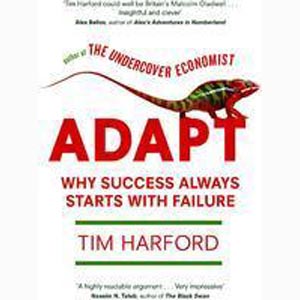 Moral Panics and the Copyright Wars
William Patry
pub. 2009, 266p
source: LAPL
I've read a lot of books about copyright but Moral Panics and the Copyright Wars managed to offer eye-opening information. I came away with a better sense of how I want to approach the debate and what language I will use. In addition to debunking many of the common strong-copyright arguments, much of the book explores exaggerated metaphorical language and its muddling role in discussions of copyright. Terms like "pirate" are used to tilt a discussion toward a good/evil dichotomy and to demonize the opposition. In actuality, copyright is an invented paradigm for the un-natural concept of rewarding creators with limited-term monopoly and is essentially an economic discussion. Most eye-opening for me was the author's belief that the anti-copyright crowd needn't resort to issues of morality to win its case. Viewed simply in terms of encouraging or discouraging creativity, current copyright law is outrageously over-wrought. While I feel that my own use of copyleft and my encrouagement of sharing is a moral obligation, in the public-debate sphere, it is probably more effective to show how our current copyright laws harm creators and innovation.
The way we have come to talk about copyright is harmful to the way we think about copyright, harm that has led to bad business and bad policy decisions. … In place of reasoned analysis, too often we encounter emotionally laden appeals using ancient, rhetorical devices designed to demonize opponents and to create the impression there is an existential threat to society. In truth, the only threats are to outdated business models. Unless we recognize that the debates over copyright constitute an economic debate about business models, we will never be able to make the correct business and policy decisions.
As a direct consequence of the copyright industries' decision to rely on laws and litigation rather than the marketplace, many consumers have shifted to other forms of entertainment because those forms of entertainment have as their purpose satisfying consumers' needs, not denying them. Copyright owners may well find themselves armed to the teeth with weapons against consumers who have left the battlefield.
In 1813, Thomas Jefferson, in a letter to Isaac McPherson, wrote, "That ideas should freely spread from one to another over the globe, for the moral and mutual instruction of man, and improvement of his conditions seems to have been peculiarly and benevolently designed by nature, when she made them, like fire, expansible over all space, without lesseing their intensity at any point, and like the air in which we breathe, move, and have our physical being, incapable of confinement or exclusive appropriation. Inventions, then cannot, in nature, be a subject of property."
The utilitarian/consequentialist origin story is based on the assertion that only by providing copyright protection will there be sufficient incentives for authors to distribute their works to the public. … Among the many difficulties with this origin story is that it is not used as a practical guide to legislating. We protect numerous types of works that require no incentive at all, including private letters, business documents, speeches, designs of useful articles, much academic writing and works of architecture. … Even when the issue is the level of incentive, in my 27 years of practicing copyright law, I have never seen a study presented to Congress that even makes a stab at demonstrating that if the proposed legislation is passed, X number of works that would not have been created will be.
The labor origin story is a variant of "don't reap what you haven't sown." Under this theory, copyright exists as recognition of the labor that went into its production: we should, it is often said, protect the fruits of manual labor. Among the faults with this theory are that copyright is not, in fact, based on the degree of labor or time spent in creating a work, but instead on the presence of originality, a different concept altogether.
A powerful metaphor employed to argue that authors (or, more usually their corporate assignees) should have extensive control over the works they create is the metaphor evoking the relationship between an author and the author's works as that of a parent-child. … There are a number of problems with the metaphor. I will discuss two: (1) no author is an island; and (2) copyright in common law countries is an economic right in commodities, not a moral right, and is granted to facilitate trade in copyrighted works, not to ensure an ongoing parent-child relationship.
In 1909, in passing a new copyright act, Congress addressed the basis for copyright in the United States: The enactment of copyright legislation by Congress under the terms of the Constitution is not based in any natural right that the author has in his writings, for the Supreme Court [in Wheaton v. Peters] has held that such rights as he has are purely statutory rights, but upon the ground that the welfare of the public will be served and progress of science and useful arts will be promoted by securing to authors for limited periods the exclusive right to their writings. … Not primarily for the benefit of the author, but primarily for the benefit of the public such rights are given.
With the advent of the World Wide Web, the piracy metaphor is once again employed, and is now the dominant metaphor for all unauthorized uses on the Internet. It is, however, the same old tired, inapt metaphor, misused for the same old tired purposes: to stop innovation and to permit copyright owners to gain economic benefit that they are not entitled to legally and should not receive as a policy matter.
But if innovation and technological progress are the overwhelming drivers of the U.S. economy and contribute vastly more than the entertainment industries, one would never know it from our copyright policies, which are dominated by a blinkered, one-dimensional ideology, in which copyright is inherently good, and ever more extensive rights and control over consumers and technology is even better.
The copyright wars must be understood as archetypal responses of businesses that are inherently non-innovative and that rely on the innovation of others to succeed. I cannot think of a single significant innovation in either the creation or distribution of works of authorship that owes its origins to the copyright industries. Being forced to rely on others' innovation creates a great sense of insecurity that is reflected in efforts to control innovators and consumers. Copyright owners live in perpetual fear, but it is a fear that is self-imposed. This fear is manifsted in a refusal to engage in the type of creative destruction that is essential for survival and renewal in a capitalist society, and in congenital marketing myopia. The ascent of lawyers as the heads of many entertainment companies is both a sign of those companies' lack of commitment to business innovation and a symptom of why the Copyright Wars exist: litigation is not a business model but instead is reflective of the failure of a business model.