Published on Tue, 2011-12-20 23:44
[Originally posted at OnEnsemble.org as "Recent book reviews — December 2011"]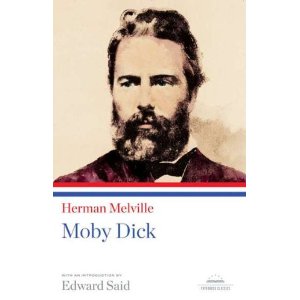 Moby Dick
Herman Melville
pub. 1851, 620p
source: LAPL
Just as I was lamenting my long lapse from reading fiction, my mom recommended Moby Dick. Why not be ambitious?!
I loved it.
It took about 40 pages for me to warm up to it, as I had to transition from the non-fiction mindset. At the beginning, I prepared myself to be "entertained". I found myself missing the non-fiction satisfaction of learning something concrete. Then I was caught up on the wonderful word selection and terminology, and I found myself inspired to improve my own language. Between readings I would catch myself observing things differently, with more attention to detail. Even the length of the book presented a satisfying challenge. In every way, the book felt "good for me".
Moby Dick is narrated by Ishmael, a quirky sailor who gets geeky about all-things-whale. He spends the majority of the book reflecting on the significance of the whaling occupation, the manner of its coterie, and the beauties of the whale, and the sperm whale in particular. The 600+ pages are split into 135 chapters, most of which focus on some specific topic, like the tail of the sperm whale, which Ishmael expounds in beautiful language and from which he derives some truth about humanity. Though the sheer length of the novel was daunting in a few spots, the satisfying structure of the chapters made for fun reading at brief intervals throughout the day.
Faced with the challenge of finishing the book within the public library 3-week check-out period, I simultaneously borrowed the audio book version, read by Anthony Heald. This is fantastic, and Heald deserves great praise for meeting the momentous challenge of acting all the parts and convincingly delivering the language of Moby Dick. Although I only listened to 4 or 5 of the 19 CDs, they got me through a number of traffic jams and provided the satisfaction of moving the bookmark ahead whole chunks of pages at a time.