Published on Fri, 2016-08-19 08:35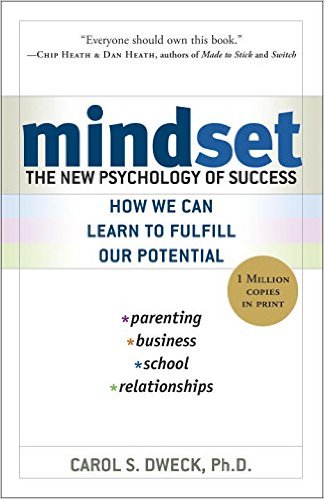 Mindset: The New Psychology of Success
Carol S. Dweck Ph.D.
pub. 2006, 277p
source: LAPL
This is definitely worth checking out, even if you only read part of it, like me.  Dweck lays out the "fixed" and "growth" mindsets, and how the belief that our abilities are inate or fixed (by chance, DNA, or childhood experiences), dramatically limits how well we can learn.  That's about all I got, though, because I stopped reading at page 56.
I was tired by the choppy flow of the writing, which jumps back and forth from discussing "fixed" to "growth" to "fixed" to "growth" repeatedly.  By the end of the first chapter, I felt I'd read the same message from opposite angles about ten times.  There is a good chance the flow improves as the book continues, but when I wasn't able to renew my loan at LAPL, I was a bit relieved to be off the hook.
That having been said, you should check the book out, even just for the first chapter.  Mindset has already changed both my practice and my teaching for the better.  Recognizing those areas I think my abilities as fixed (remembering names) and the kinds of language that I should avoid when teaching ("smart") has been profoundly valuable.