Published on Tue, 2012-04-10 07:00
[Originally posted at OnEnsemble.org as "Recent book reviews — April 2012"]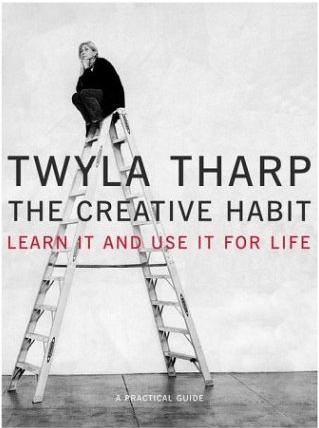 The Creative Habit – Learn It and Use It for Life
Twyla Tharp
pub. 2003, 243p
source: LAPL
The Creative Habit is an inspiring take on cultivating creativity by a devoted and accomplished artist. Reading Tharp's thoughts on choreography and art invariably led me to creative successes of my own, inspiring me to make progress composing, to tackle challenging artistic tasks, and to think deeply about my work. I particularly liked the recommendation of listing one's artistic fears ("others might laugh at this", "if this idea doesn't work out, I won't have time to try another…") and addressing them directly. I'll be using some of the books' terminology in my own teaching, including "entertain the uncomfortable."
I skipped the majority of the suggested exercises but used a few for further exploration. Rather than answer Tharp's "essential questions for the artist", for example, I thought up my own "essential questions for the serious taiko player" and answered those. I wasn't particularly fond of Tharp's writing style or the book's design, but these superficial quibbles didn't greatly detract from my enjoyment of the book. If you're looking for a bit of motivation and a creative push for your own work, The Creative Habit might deliver for you too.
The golfer Ben Hogan said, "Every day you don't practice, you're one day further from being good."
Venturing out of your comfort zone may be dangerous, yet you do it anyway because our ability to grow is directly proportional to an ability to entertain the uncomfortable.
Be generous. … To be a great choreographer (or teacher), you have to invest everything you have in your dancers. You have to be so devoted to them and to the finished creation that your dancers become your heroes.
Ernest Hemingway had the nifty trick of always calling it a day at a point when he knew what came next. He built himself a bridge to the next day. … I always quit for the day before everyone's totally exhausted.