Published on Mon, 2012-06-04 23:13
[Originally posted at OnEnsemble.org as "Recent book reviews — June 2012"]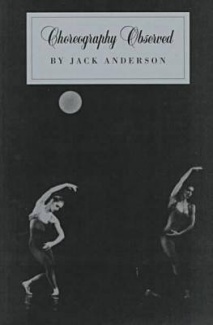 Choreography Observed
Scott Belsky
pub. 1987, 294p
source: LAPL
Choreography Observed is a great collection of articles written by dance critic, Jack Anderson. I read the book while working on my own taiko choreography and Anderson's writing gave me lots of ideas. The articles are loosely arranged in topics and I especially liked the "Images in Action" collection toward the end of the book. The book is filled with gems like this: "Watching the Royal Ballet perform Frederick Ashton's Birthday Offering… I was puzzled by its mildness. Though designed for the company's birthday festivities, it does not scintillate. With its well-tailored solos and its gracious opening and closing ensembles, it resembles one of those parties which, despite charming guests, are somehow slightly dull, since all the controversial and really interesting topics — sex, politics, religion — are studiously avoided. One longs for at least a good spicy story."
If only the taiko world had critics like this!
… there are those who believe that the steps of a dance work must always be preserved. On the other hand, there are those who countenance changes in steps, provided that the theatrical effects of those steps remain unaltered by the substitutions. Still others assume that steps can be changed at will to suit the whim of the dancer — that choreography is essentially an excuse to show off the dancer.
To be sure, my experience as a dancegoer has led me to suspect that there are certain things dance cannot easily do: thus, it is difficult for choreography to relate events that have supposedly occurred in the past or to depict complicated social relationships ("There are no sisters-in-law in ballet," Ballanchine reportedly said)…
However, apparently believing that art can grow by accretion, some observers dismiss these fine points and argue that the changes made in an old work by each successive choreographic generation represent the accumulated wisdom of the art. But such a view is tenable only if one believes that art automatically progresses, whereas, to this mind, the notion of automatic progress is as dubious in aesthetics as it is in morals.
Intellectual balletomanes have even argued that modern dance's reluctance to separate the artist from the art makes it inferior to ballet, an art in which style and technique are treated as objective considerations that transcend the strengths or limitations of any individual.