Published on Sat, 2011-10-22 10:40
[Originally posted at OnEnsemble.org as "Recent book reviews — October 2011"]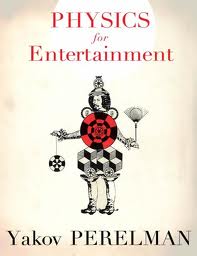 Physics for Entertainment
Yakov Perelman
pub. 2008, 330p
source: LAPL
Although the thirteenth and final edition of this delightful exploration of mechanics, friction, gravitation, and other scientific topics was printed in 1936, the information is surprisingly accurate. Alongside interesting facts of physics, the translation retains the charm of old-school language, with phrases like, "You will understand what I am driving at if you ask yourself: why did the fire, which the trapper lit, run towards the other fire and not contrariwise?" The frequent references to H.G. Wells and Jules Verne complete the steampunk-for-nerds mood.
Over the course of the book I remembered many facts I'd forgotten; throwing a ball into the air also pushes the earth downward and the ball's gravity also pulls the earth upward (albeit to a diminutive degree). My favorite thought problem was a precurser to explaining the Doppler effect with newspapers on trains, quoted below. Definitely worth checking out from LAPL for the young scientist in your life.
Here it is. Daily, at noon, a train pulls out from Moscow for Vladivostok. Also daily, and again at noon, another train leaves Vladivostok for Moscow. Suppose the entire journey takes ten days. The question is: how many trains will you meet on your way from Vladivostok to Moscow? Most people rush to give the answer: ten. That's wrong though. Besides meeting on the way the ten trains that will leave Moscow after you depart from Vladivostok, you will also meet the trains already on the way at the time you left. Consequently, the right answer is not ten but twenty.
We have come to the end of Physics for Entertainment. If now that you have read it, you feel you would like to learn more about this boundless domain of knowledge from which this motley handful of simple facts has been culled, I shall consider my task fulfilled and, happily content, will write The End.